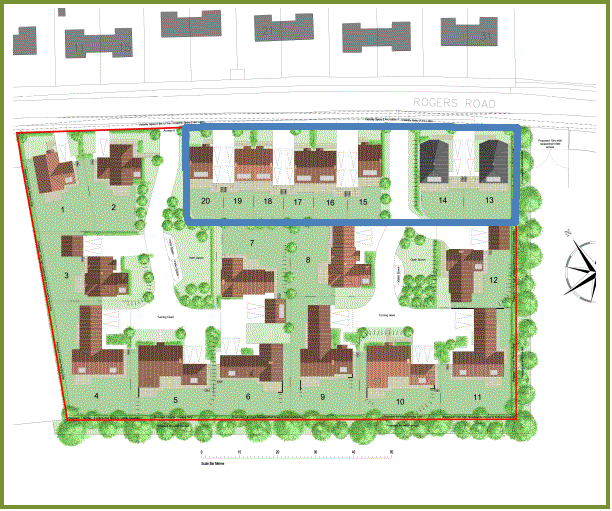 Rogers Road & Allix Grove & Foster Lane
The CLT was awarded a government grant of 20,000 pounds to investigate the possibility of taking the village off oil. The use of oil is a pain, costs vary to buy it, the tanks are huge and increasingly people are put off buying and renting homes with oil heating systems. It is also not sustainable in the long term.

We are looking to use a community heating technology well used in Europe (85% of Danish villages run on this type of system) to see if we can create a network of insulated pipes to deliver hot water to each house. This hot water then provides heat for the radiators and your hot water. There is then no need for oil tanks and boilers in your home. The Renewable Heat Study has just come back and we believe that actually we could make the project viable with a 4.5% return if 50% of homes take it up in the village, raising to 7% return if 70% take it up.

The next stage is an application for a HNDU grant of around 67,000 pounds which has to be backed by a local council. Usually this would be the district, but the project envisages utilising a small amount of County Rural Estate land in the village therefore the logical applicant is the County. We need to find match funding of 43,000 pounds in order to complete fully the next stage (anticipated to be in the region of 110,000 pounds) of the feasibility work to prepare something more robust for planning. We have issued the following FAQ and more FAQ to answer some common queries.